Welcome to MorningStar Publishing Company
Midwifery in North America has culminated in a mosaic of art, science and tradition. The Practical Skills Guide for Midwifery has found its way into the mainstream of midwifery texts as a tool for both apprenticeship and the increasing number of formal midwifery schools. Its format is adaptable to both models of education and will help assure a complete course of skills practice. For experienced midwives, it may serve as a guide for clinical review. It is our desire to keep the art and tradition of midwifery alive while maintaining the integrity of the science.
In 1990, we were inspired to write what has come to be the Practical Skills Guide for Midwifery. However, with the early promptings, we thought we were writing a guide to use only with apprentices here in Alaska. Soon after, we heard about the Certification Task Force meetings hosted by the North American Registry of Midwives (NARM). This series of meetings was scheduled to elicit input from the broader midwifery community regarding a means of certifying midwives who essentially work in out-of-hospital settings. We attended meetings and eventually showed the draft of the skills manual we were writing to Ruth Walsh and others who were leading the process for certification.
We believed as well that, as midwives, we needed to be pro-active in defining our profession in face of those who felt we were undereducated and unskilled. The Practical Skills Guide for Midwifery evolved with much input from that great company of midwives and also with consideration of the Midwives Alliance of North America (MANA) core competencies. It compliments the various midwifery education routes and the increasing number of excellent academic texts for midwifery students. It is formatted to assist teaching, learning and testing and remains the recommended resource for those preparing for the NARM Skills Exam.
The PSGM is now in its 5th edition as we continue to stay in step with the great diversity of midwives and their various modalities of practice, their roles as mentors and teachers and their various settings for birth. We are pleased to have had a part in moving midwifery to the credible place it holds as a viable option for women in their choice of maternity care. The PSGM was envisioned as a means of helping to keep birth safe and, with each edition, we seek to stay on the cutting edge of new and appropriate skills for birth.
Pam Weaver (Midwife, Author) was trained to be a midwife in the apprenticeship model and has worked to see midwifery become legal in Alaska and the apprenticeship model of teaching midwives embodied in the Alaska law. She has attended many homebirths and has co-owned two free-standing birth centers in a region where over 25% of babies are born out of hospital. Safe birthing has always been at the forefront of her midwifery career. While continuing to encourage midwives as mentors and professionals, she is enjoying a quiet life with her husband and family.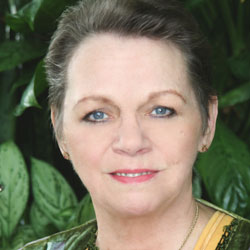 Sharon Evans is a direct entry midwife (CPM) who was educated via the apprenticeship model in 1984. She has served over 1000 families offering both homebirth and birth center births for those wanting out-of-hospital experiences. She also owned and operated a birth center during the 1990's. She is currently not attending births, but will be attending births in other countries, teaching midwifery skills in the near future.
Sharon's passion continues to be the nurturing and educating of tomorrow's direct-entry midwives. She is the administrator and educator for
Via Vita Midwifery Foundation
. She resides in Alaska with her husband of 40+ years, enjoying a quiet and peaceful Alaskan existence.
- Dedication -
To midwives throughout history who have labored to bring to birth what we have today. May we always remember...
"Therefore God dealt well with the midwives...because the midwives feared God." Exodus 1:20-21